What to Do When the Driver Drives Away From a Hit-and-Run?
Like most states, Tennessee requires drivers to stop and render aid whenever they are involved in an auto accident. Depending on the circumstances, penalties for leaving the scene can include stiff fines and jail time, especially if the accident produced injuries and property damage.
But what can you do if another driver strikes your car and flees the scene? In a hit-and-run accident, there are a few steps you can take to improve your odds for justice and financial recovery for damages.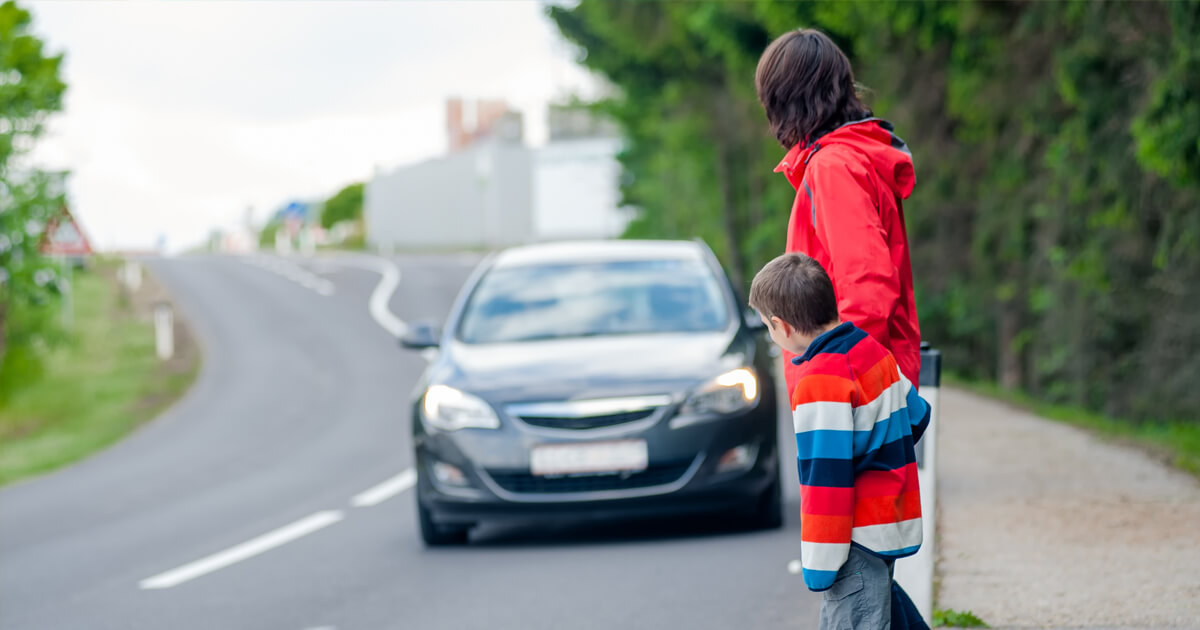 What You Should and Shouldn't Do After a Hit-and-Run Accident
Most of the time, people involved in an accident will remain at the scene, check on each other's well-being, and exchange contact and insurance information. Of course, there's also a chance that the person who caused the accident will leave the accident scene. Here are a few actions to consider if the driver flees a hit-and-run accident.
Never Chase a Fleeing Driver
When an at-fault driver leaves the scene, it is usually because they fear the consequences. If they are desperate enough to run away from the accident scene, who knows what they might be capable of.
For that reason, focus on your safety and do not chase the driver. Additionally, leaving the accident's location could hurt your case and could even make you appear guilty. Stay at the scene, remain calm and gather as much information as you can.
Collect Vital Information
If you see an at-fault motorist leaving the accident area, try to gather as much critical information as you can. Try to remember the car's basic details, including the license plate number and the year, make, and model. Look for identifiable information to help the police, such as a description of the vehicle's damage.
Of course, nothing is better than photographic evidence. If you can safely do so, snap a picture or capture the fleeing vehicle on video. All sorts of details can often be derived from a photo or video. Who knows, the police may even be able to use the footage to identify the suspect.
Call the Police
After a hit-and-run accident occurs, notify law enforcement right away. An officer can investigate the scene and may even be able to identify who is the at-fault party. What's more, they will file a police report, which can later be used to bolster your case.
Can You File a Case Even If the At-Fault Driver Flees the Scene of a Hit and Run?
Even if the at-fault party is never found, you may be able to file a claim. Your claim will be made through the uninsured motorist clause of your car insurance. In this case, your insurer will oppose your claim in the same way an uninsured driver would.
That's why it's important not to speak with your insurer at length or give any recorded statements. Instead, refer any contact from your insurance company to your attorney. Your car accident attorney handles everything with the insurance company while protecting your rights.
Discover Your Options with a Nashville Auto Accident Attorney
After you report the hit-and-run accident to law enforcement, turn your focus to your legal options. Call Bednard Law for answers to all your pertinent questions. We'll outline your options and make sure you know your legal standing before your insurer is notified.
Once you get in touch with Bednarz Law, we'll review your case and chart the best course to obtain compensation. Call our office at 615-256-0100 or contact us now to schedule a free case evaluation.