In this fast-paced world of technology, it can be pretty daunting to lose one's phone. Especially with all the personal information stored on the phone, you never know who could find the phone and what they could do with said information. Other steps follow like making sure you file a complaint, finding a replacement, etc. which are a complete nightmare. Stealing of phones is becoming more and more of a problem in recent days, and this post is a mere guideline of what to do if you happen to lose your phone.
After losing your phone, the first step is to gather the appropriate information you will require when filing a complaint. Look up your phone's details on the packaging, invoice, warranty cards, other documents, etc., before filing the complaint.
You have to note the make and model of the phone, IMEI/PUC number, Phone number, The description of where and when you have lost it.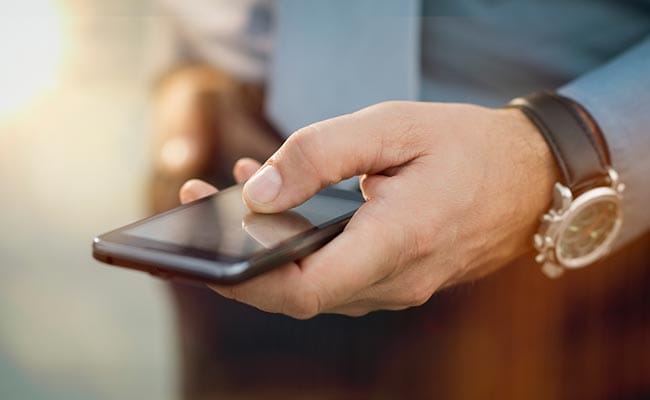 The next logical step is to deactivate your SIM. This can be done after you file the FIR or immediately. Some people advise waiting for a while before deactivating your phone if someone finds it and decides to return it. However, if you don't want to wait or have been waiting for quite some time and nothing has happened yet, you have to go to your service provider and request to deactivate your SIM card. It is a simple process wherein the service provider will ask you certain details to ensure that you are the owner. It is also possible to check if any calls have been made, which will help you track down the phone's whereabouts.
After this, it is wise to secure your data. It is normal to have your phone synchronized with online applications such as Gmail, Google contacts, Google Calendar, and so on. Therefore, it is advisable to unsync all that data or change your passwords so that if someone has taken your phone, they will not see your personal details.
Significantly, you report the matter through a mobile lost complaint letter to police online as they can help find it. It might also be a safer option as someone could misuse it. Attached below is a sample complaint letter to the police about the lost mobile phone stating all the specifications about the incident. Ask to have a DDR registered. A DDR is a Daily Diary Report that will act as a bona fide (good intentions) if your phone is misused in any way.
SAMPLE LETTER:
To
Officer in charge,
_____________ Police Station,
_____________ District,
_____________, India.
Subject: Lost Mobile Phone
Respected Sir/Madam,
I am <name>, w/o <last name>, currently residing at <address>. On February 11, 2021, I misplaced my phone at the <location> at <place>.
The mobile is a OnePlus 7T with a removable red mobile cover. The phone's IMEI number is <IMEI number>, and the device's serial number is <serial number>. The mobile number of the SIM used is <mobile number>. The value of this model is approximately Rs 40,000.
I kindly request you to register your complaint and give me an attested copy of the complaint to submit to the service provider to have my number blocked.
Kindly oblige and take action to recover the lost device.
Yours faithfully,
<Place>,
February 11, 2021. <Name and Signature>
<Contact Number>
HOW TO GET YOUR PHONE AFTER RECOVERY
Many states nowadays provide facilities to register an online complaint when you have lost a valuable item. You will only need to enter details such as your IMEI number, email id, active address, phone number, and other necessary information required in the investigation process. This is a straightforward and efficient process. It will not take up much time either. You only need to go to your respective official website of the Police Department and register there, and once you are registered, you can file the complaint.
Usually, after recovering the property, the police submit it to the court. The object under the custody of the court is called "Muddemal." To recover the lost phone, you are required to apply for property return under section 451 of the CRPC before the Magistrate Court under which the concerned Police Station is reported. You will need to produce the required documents, such as the phone bill or the warranty card, before the court for identification purposes. Once this process is over, the magistrate will pass an order directing the phone's return to you, and you will have to display the copy of the order of the phone to the police station, and then the phone is returned to you.
SOME PRECAUTIONARY MEASURES
You can do a few things to ensure that you can recover it or bring down the risk if you ever lose your phone. One is installing tracking apps on your phone to ensure that you can use them to help locate it if you lose your phone. On Android Devices, apps like Android Device Manager and Apple devices can use "Find my iPhone" to locate their phone.
Remembering your IMEI number will also be extremely helpful. IMEI stands for International Mobile Equipment Identity, a unique tamper-proof number located at the mobile phone's back panel, just below where the battery is. It is also mentioned on the purchase bill of the phone. Dialing *#06# on your mobile phone can also help you find out your IMEI number.
Keeping the phone bill in a safe and easy place for you to recall is also very helpful. Usually, people throw out the bill once the warranty expires, but it proves owner authentication and is asked after filing a report at the Police Station.
Syncing your data to online applications such as Gmail, Google Contacts, Google Calendar, etc., helps keep data safe and secure you from any loss of data. It is also advisable to change your phone password after you lose it.